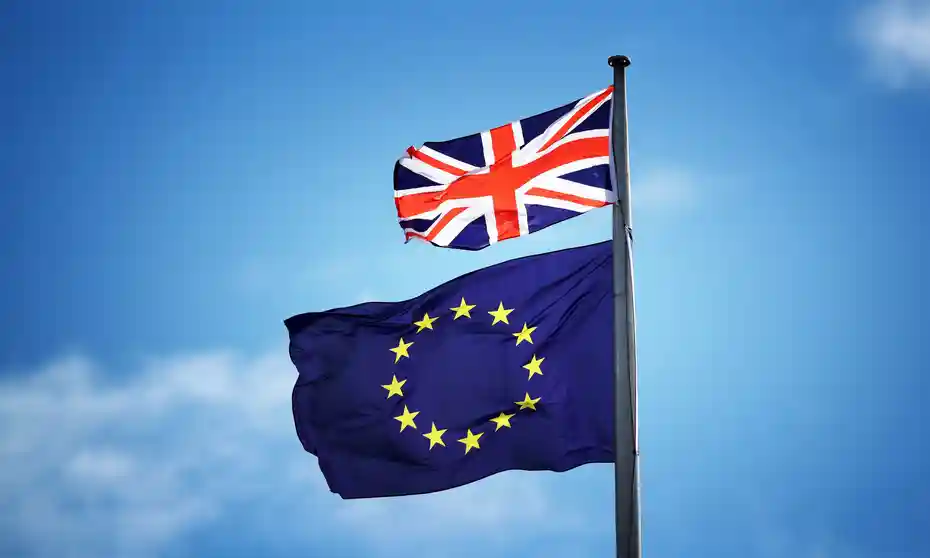 Recently we went on tour with Los Bitchos, a London based psych rock band to Europe. This was our first trip to Europe post Brexit and there were some important changes to the UK / EU border crossing.
For this blog post we are describing the steps to make a Eurotunnel crossing from the UK to France and back, using the passenger service, travelling in a 9 seat splitter van (thanks Ricky from Blacklight Tours!).
To make this crossing you will need an ATA Carnet. An ATA Carnet is a customs document that facilitates the temporary export of goods overseas, and is valid for up to one year. Inside this carnet will be a list of all of the equipment you are transporting.
For more information about carnets, view our post ATA Carnet FAQ's.
Also, pack a Hi Vis! Wearing a Hi Vis is mandatory at the UK Inland Border Facilities (IBF) so make sure to pack at least one in your tour kit. The wait times can be long, so best to pack a few extra if the band want to make toilet trips while you wait.
Exportation from the UK:
Sevington Inland Border Facility: https://goo.gl/maps/8rF2vqhMYzWhxNZZ8
To open your carnet, you'll need to visit an inland border facility inside the UK.
On this trip we used the Sevington Inland Border Facility (IBF) located in Ashford, 20 minutes drive from the Eurotunnel entrance coming from London. To speed up the process you can book an appointment 3 days in advance here. This can help if the IBF is busy on the day you intend to travel. You can check how busy an IBF here: https://www.gov.uk/guidance/check-if-there-are-any-delays-at-an-inland-border-facility
We arrived in a 9 seat splitter van and were ushered to the back side of the building, where the officials made a parking space available to us.
Take your carnet and a form of ID (passport for example) to the outbound (export) office. There are officials around that you can ask for directions if you are unsure of where to go.
If its your first time using the carnet, you'll need to sign the Green front page and fill out a Yellow exportation voucher. If in doubt, ask the officer you are dealing with for assistance.
At the export desk you will fill in a short form with your vehicle registration, allocated parking spot number and phone number. The customs official will keep your paperwork and hand you a receipt. Head back to your vehicle and wait for a text.
About an hour later we received a text to collect our paperwork. Head in to collect the carnet (remember to bring your slip!) and drive to the Eurotunnel.
This process took about an hour in total. Note: Our equipment was not inspected, this could add significant delays so plan accordingly!
Importation in to the EU from the UK:
Aduanas Calais / Douane: https://maps.app.goo.gl/CrCX2ji9hJ8tVSce9 (Be aware, this office is closed on some public holidays!)
When you arrive in France, exit the Eurotunnel and follow the orange signs to French Customs (SIVEP / Douane). You can also use the above google maps link to make life easier, as the orange signs can be hard to spot!
Drive up to the gate and ring the buzzer. Say you have arrived from the UK and are carrying a Carnet, they will open the gate. Drive around the back to the truck park and then walk to the office with your Carnet and ID.
Fill out the carnet and sign it, then hand it to an official. They will give you a ticket and call you over when the process is complete.
This process took about 30 minutes.
Re-exportation and re-importation from EU to UK
France:
Calais Eurotunnel terminal: https://goo.gl/maps/pFucj2NPuXPzsz5e8
On the way back, the carnet can be stamped at the euro tunnnel passenger terminal in Calais.
Head to the Eurotunnel check in. After checking in, stay right and enter the tourist terminal (not the border control!). Park up and walk to the terminal. There is a small customs window in between WH Smith and the Toilets. Hand them your ID and the Carnet. The will process the white re-exportation voucher.
UK:
Stop 24: https://goo.gl/maps/fcQWj1tN7RG1YCBK7
On this trip I used the customs facilities at Stop 24 to stamp the carnet. To save time you can book an appointment here.
Enter Stop 24. Go to the customs desk (see photo) and hand them your carnet and ID. They'll text you when the paperwork is ready to pickup. This process took about an hour. Our good were not inspected.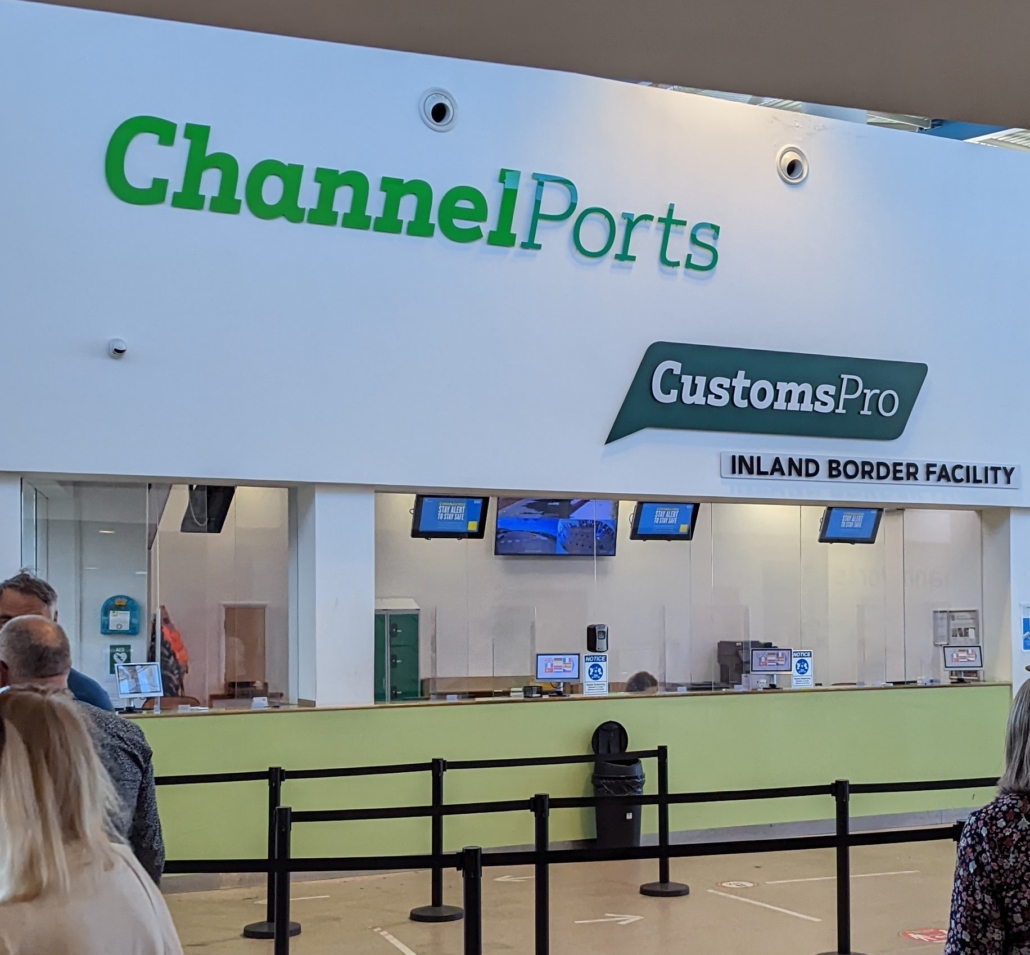 Other notes
It is important to carry a Carnet, I wouldn't risk a trip without one. We were pulled up twice by customs officers within the European union and asked to present our Carnet. I think there is a heightened awareness of customs officials when they see a band travelling in a UK van.
Summary
That's it! To summarise, the process is not complex but can be time consuming. I would factor in an extra 2 hours on your trip from UK – EU for traffic and carnet processing, and 90 minutes on your trip from the UK to the EU.
If you have any questions feel free to leave a comment or reach out to us by email or IG. We'd be happy to help!
https://chuckwalla.co.uk/wp-content/uploads/2022/05/3500.webp
558
930
Chuckwalla Touring
http://chuckwalla.co.uk/wp-content/uploads/2020/03/Chuckwalla_square_W_340x156-300x138.png
Chuckwalla Touring
2022-05-17 05:30:22
2022-05-30 10:09:46
Crossing into the EU from the UK - What you need to know post Brexit