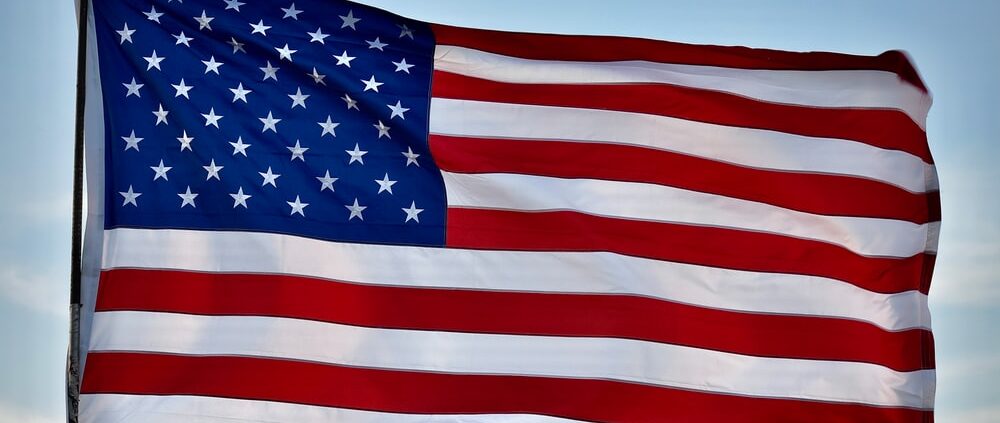 First time touring in the USA? Here are some quick tips and gotchas from the Tour Managers at Chuckwalla Touring.
Looking to rent a van? Check out our blog post Hiring a Van for Tour in the USA
Advancing Shows
In your advance specify you want fees wired to your booking agent and include their details otherwise you'll end up with checks. There's a wire fee for bank transfers in the United States so promoters assume you want a check to avoid it but it's a hassle for international acts.
Carnets
You'll need an ATA Carnet to enter / exit the USA with equipment. It's like a passport for your equipment to clear customs without paying duties and import taxes on anything that will be re-exported within 12 months.
Check out our blog post on Carnet FAQ's and our case study on entry and exit with a carnet for more information.
Crossing into Canada
If you are travelling on a non USA / Canadian passport you won't need a work visa to play shows in Canada, but the promoter for your first show on each crossing into the country will need to write you an invitation letter which you will print and present to the Canadian border officials upon entry.
If you're driving, the border crossings in and out of Canada can get really busy during the day. If possible, we like to cross in the evenings or early in the mornings after shows. Typically the customs offices are less busy for your Carnet, and there is little to no traffic.
Travel Insurance
Get it. Health care costs in the USA are no joke! Often you can get a coverage for the whole band for the duration of the tour that might end up cheaper than individual policies.
Domestic flights / Airlines
Where possible, Southwest is a great airline to book your domestic travel on when touring as your first 2 pieces of checked luggage are free with your ticket.
Southwest is first come first serve, so make to sure to check in ASAP otherwise you might loose your seats or space for checked luggage
Early check in can be purchased. Often this is worth the extra cost as you will get priority boarding and be able to select the best seats for your band members before the plane fills up. Super important when your band are carrying instruments like violins / horns / guitars etc to make sure there is space in the overhead lockers
Travelling With Instruments
If your band is travelling with instruments that they do not want to check in the luggage hold, it's good to know this FAA rule, called The Final Rule.
This rule requires that carriers must allow a passenger to carry into the cabin and stow a small musical instrument, such a violin or a guitar, in a suitable baggage compartment, such as the overhead bin or under the seats in accordance with FAA safety regulations.
In other words, the airline must try to fit the instruments on the plane in the overhead luggage lockers or wardrobes before they are allowed to force you to gate check them.
I've gate checked horns, guitars etc and touch wood they have been fine, but it's always good to avoid if possible.
A good line to try if you're having trouble taking instruments on board is:
"Sir / Ma'am I looked up the model of this aircraft online and noticed that it had a luggage wardrobe. Would it be possible to store my instrument in there?"
Driving
If you're driving on tour in the USA, here are some fast tips
Looking to rent a van? Check out our blog post Hiring a Van for Tour in the USA
Always have cash in the van or bus for Toll booths, most do not accept cards
All states in America allow you to turn right on a red signal at a traffic lights, but watch out for New York and Montreal which are two major North American cities which ban right on red
You don't need always an international driving permit to rent a car / van, see here for states that require an IDP
All van rentals require that you have a liability insurance. This is included in some USA residents motor insurance, but it might not cover vans used for commercial work. If you don't have this insurance you'll need to take out the companies policy, so make sure the company you are using can provide this
Watch your timezones! You'll be driving across timezones so make sure to account for this when calculating your drives
If you see a police officer in a lay-by on a highway, you must change lanes to give them one lanes gap. Apparently this is a traffic offence!
Bandago are great for van rental on longer tours as they have van stock in lots of cities around the country. If you break down or smash a window they'll be able to get a replacement van to you faster than other companies
Watch out for caps on miles / day on your van hires. It's rare that a hire comes with unlimited miles in the USA
If you need a trailer, rent from U-Haul. they'll run you about $20 USD a day and are good quality. Beware that not all van rental companies will cover towing under their insurance, so make sure to double check (Bandago does!)
If you are towing with U-Haul, you will need to purchase a pad lock and a light adapter for the brakes / indicator lights on the trailer. Ask your van rental company if they have any spare light adapters and padlocks for U-Haul trailers. They often have spares and could save you $40 (cost of new parts from U-Haul)
One way hires can be stupidly expensive, but if they are unavoidable try to get quotes from Bandago for your van, and SIR Backline for your backline. They both have locations all over the states which can help logistically
Mobile Phones and Data
Even if you have a great roaming plan on your current phone contract, it's good to have a USA number for promoters to call.
We like to head straight to the local T-Mobile store after landing in the USA to pick up a pre-paid sim card. You can get unlimited talk, text and data for $40 USD / Month, and everything can be set up in store. These sim plans will also work in Canada.
Tipping
Keep cash on hand for tips! General rule of thumb is 15 %, but this can change from state to state.
https://chuckwalla.co.uk/wp-content/uploads/2022/01/chuckwalla-usa-flag.jpeg
686
1000
Chuckwalla Touring
http://chuckwalla.co.uk/wp-content/uploads/2020/03/Chuckwalla_square_W_340x156-300x138.png
Chuckwalla Touring
2022-03-24 22:01:22
2022-05-30 05:30:59
Quick tips for Touring in the USA