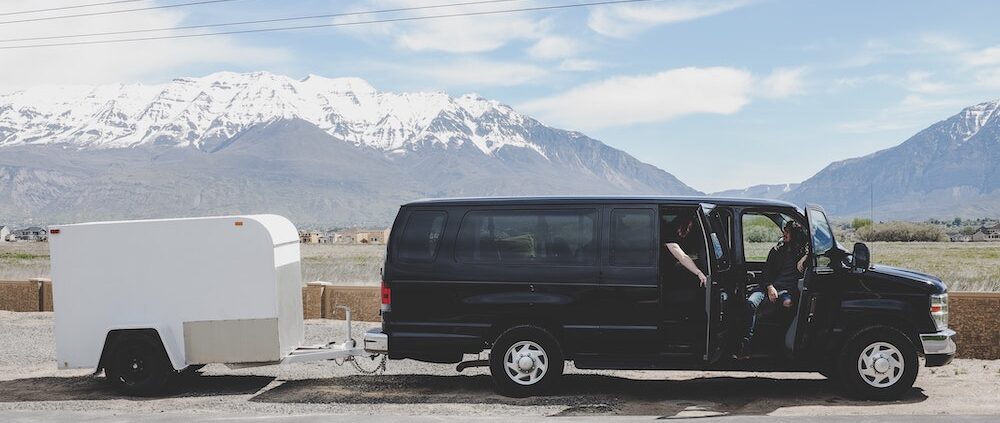 Photo by Kenny Eliason on Unsplash
[Updated 10/01/23]
Looking for splitter van hire in London?
Post Pandemic, a few of the usual characters sadly closed their doors. Here are some of our favourite companies that are operating at the moment in London (and Brighton) that can fix you up with a great splitter van hire for your tour.
If your tour is taking you to Europe, all of these companies can provide European insurance for their splitter vans. Make sure to check out our blog post on carnets and crossing the border from the UK to EU!
Vans for bands offer a range of splitter vans, and tour busses (nightliners / sleeper busses) to suit your touring budget. Their main office is based in Oxford, You can either pick your van up there (which means a train from Paddington to Oxford, and then a taxi to the site: approximately £80 total) or you can pay to have the van delivered to a location in London, including Heathrow airport (approximately £150).
Their vans are good quality and come with tow hitches. You can also rent trailers from them.
Blacklight tours operate out of Shoreditch, East London. Their splitter vans are great, and the company is very flexible. You can even book a splitter van rental with a driver to take you to and from airports / train stations to your shows or accomodation.
All their splitter vans are ULEZ compliant (saves £12.50 per day in London), and 9 seaters are exempt from congestion charge in central London.
Civilised car hire operates out of SE5 Camberwell in South London. They have range of splitter vans and cargo vans.
Riverjuke is based in South London and Amsterdam and offers 7 seat splitter vans for £120 / day plus VAT.
Terminal studios now offer splitter van rental. They're located in Bermondsey, South East London.
Oosh tours are located in Brighton and have a range of splitter vans, mini splitters and cargo vans. If you're looking for a van last minute splitter van rental in London and everything is booked up, it's worth giving Oosh. It's pretty easy to get to Brighton and back from London.
Based in NW5 North London. H&H do 6 seat splitter van rental, 9 seat minivans and cargo vans of all sizes for a reasonable price.
Stage drive have luxury and economical 9 seat splitter van rental. Starting at £75 / day + VAT.
If you have any other favourite companies in London for splitter van rental please drop a comment with the name of the company!
https://chuckwalla.co.uk/wp-content/uploads/2022/05/chuckwalla-london-splitter-van-touring.jpg
431
1000
Chuckwalla Touring
http://chuckwalla.co.uk/wp-content/uploads/2020/03/Chuckwalla_square_W_340x156-300x138.png
Chuckwalla Touring
2022-05-20 04:08:36
2023-01-12 00:18:22
Splitter Van Hire in London (UK)